Welcome to the INDCOM Group of Companies
From inception in 2003, it was our vision to provide INDdustrial and COMmercial lease financing programmes to meet the needs of Canadian small to mid-sized businesses on a nationwide basis. It was from this simple concept that our name was derived. The INDCOM Group of Companies funds its own contracts. Our business has grown due to the high level of service we provide. You select the equipment you need and we are able to fund the transaction, usually within 24 hours.
More recently, we have entered the consumer space. A decision making portal has been developed which allows dealers of a variety of consumer goods to close sales while the client is on premises. The portal is web based, easy to access and simple to use. Client information is entered and with a push of a button a credit decision is instantly rendered. In our highly competitive market place having access to instant credit is a must to both enhance the client experience and to grow sales.
WE HAVE THE TOOLS
& RESOURCES
YOU NEED
Financial alternatives are the lifeline of your company. The rapidly changing world of business and technology has made the challenge of efficient investment more complex than ever.
Unlike more traditional financial institutions, we take the time to work with you to find the right solutions for managing your asset investments.

commercial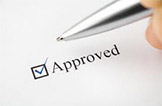 consumer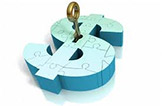 brokers